That's a shot of the beach in Bandon, Oregon in mid-December. My daughter wanted to visit her best friend, who moved to northern California a few years ago, and we found a way to make it happen — flying her down from Portland to Arcata. It's not something we can always do, but special friendships are worth a special effort, we believe, so we do what we can. The problem was that the airline decided to drop the route from their schedule (lack of demand, I guess), so while she was able to use one of the last scheduled flights south she needed to be transported home another way. I made it into a father/son road trip, and the two of us drove down together, cutting over to the coast at Reedsport, Oregon and heading south on Highway 101 all the way to Crescent City, California, where we picked up my daughter. As anyone who knows me can probably guess, I seldom pass up a chance to spend time on the Oregon coast. Staying in Bandon allowed us to break up the drive and enjoy a few fun stops, like the John Dellenback Dunes Trail. The Umpqua Dunes were rumored to have inspired Frank Herbert to write his classic of science fiction, Dune. Here's a shot of Calvin atop one of the towering hills of sand: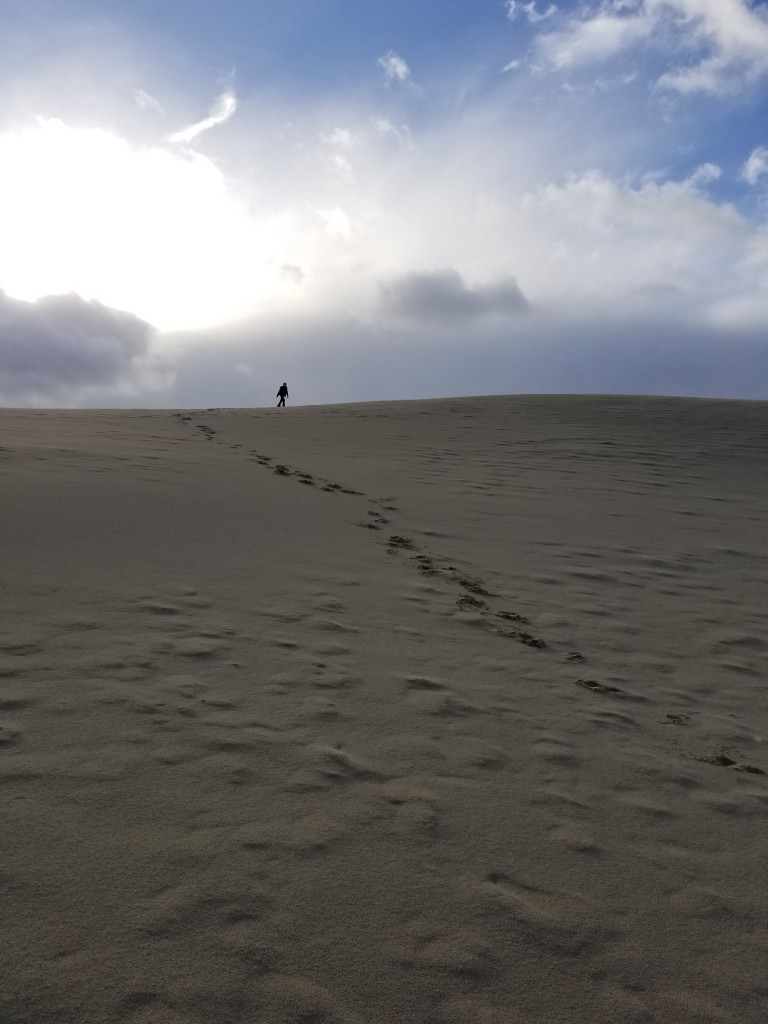 And here's another, with the ocean far in the distance, just to give you a sense of how strangely wonderful this place is: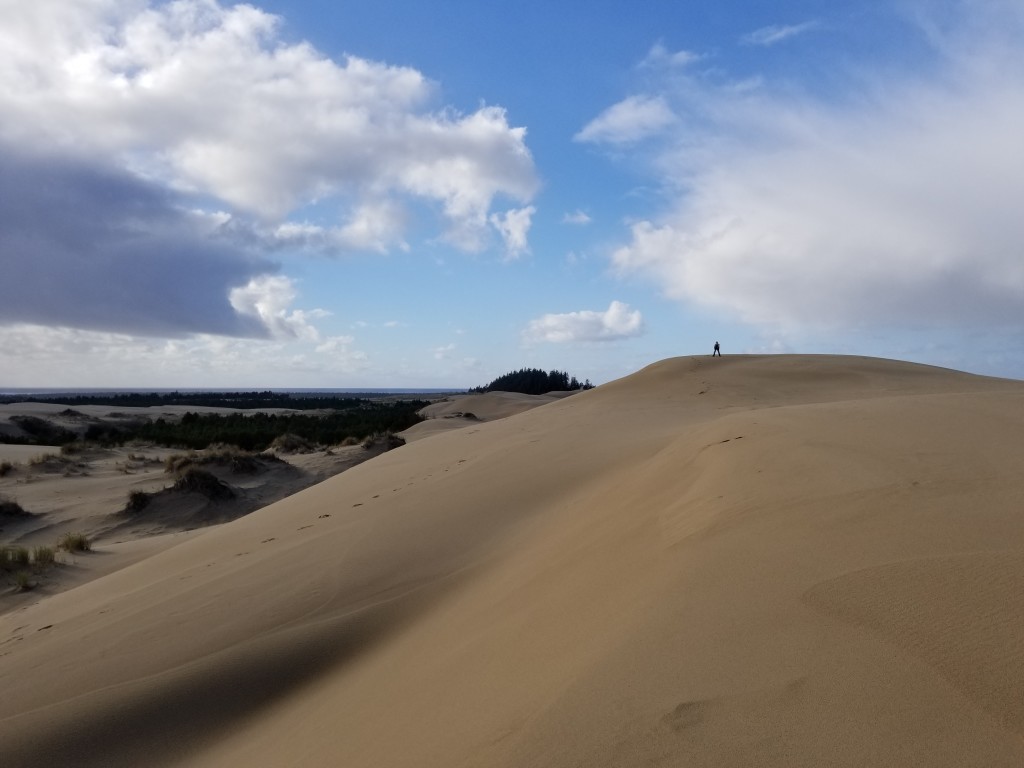 Other than that, not much to update, really, just thought it was about time to say something since it had been months. We're still improving our old house and kids are fully settled into their new schools. I'm still working on the book I'm calling the Big Epic. I know quite a few of you are waiting for another Garrison Gage book, and believe me, it's the next one on tap, but it was just time to work on something different for a while. I'm keenly aware that there's risk involved, that my readers may not always follow me to what's turning out to be a very different kind of book, but risk is also a critical part of being any kind of creative person, I think. Otherwise, if you're only going to play it safe, why bother?  So, there it is. Somehow I find myself writing a strange hybrid of paranormal/alternate history/time travel/suspense/romance . . . Or, you know, a book that just doesn't fit neatly into any categories. C'est la vie. That's all for now, hopefully back before too long.