I made a quick jaunt down to Crescent City, California for the North Coast Redwoods Writer's Conference over this past weekend, staying an extra day so I could hike for a day in the Humboldt Redwoods State Park area.  I was one of the guest speakers, and I spoke a little about craft and quite a bit about the changes in the business.  I met some great folks.  On the drive there and back, I mostly stuck to the California and Oregon coasts, which took longer but of course makes the trip much more fun. Here are a few pictures from my trip.
The Redwoods are always hard to photograph and do them justice, but here's one shot from my 10 mile hike of the Bull Creek Loop south of Eureka, California.  I often walked for an hour without seeing a single person.
Here's one more: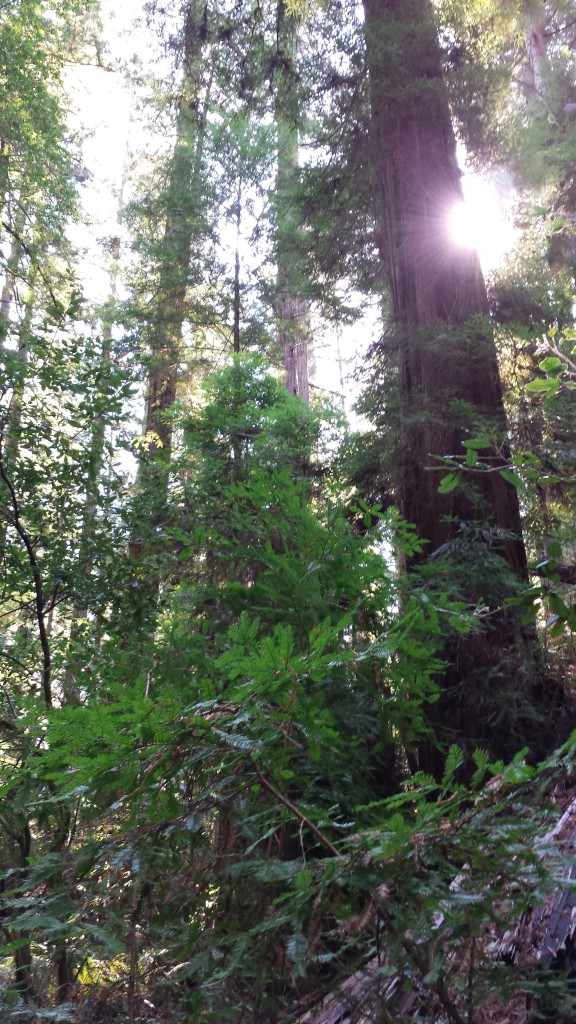 On the way home, I stopped for coffee.  The place was a bit drafty, but the view wasn't bad: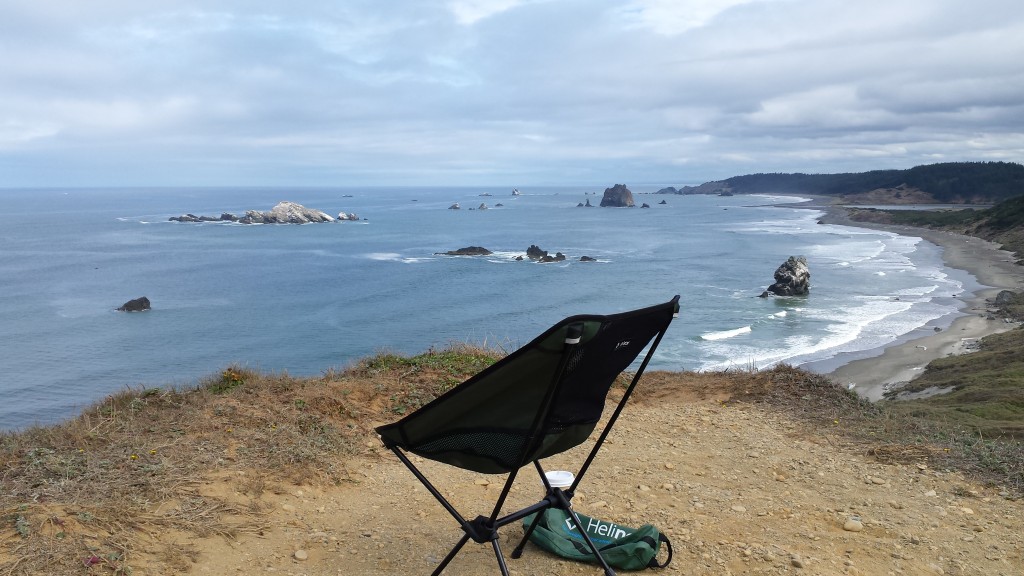 That's a shot from Cape Blanco.  There was hardly anyone there anyway, but I still hiked out a bit on the bluff to have a bit more of an isolated feel.  Gotta love my little hiking chair, which collapses into a bag and weighs under two pounds.
On the way down, I stopped at the Umpqua Lighthouse and took the tour, which allowed me to poke my head up into the lens itself and take this shot: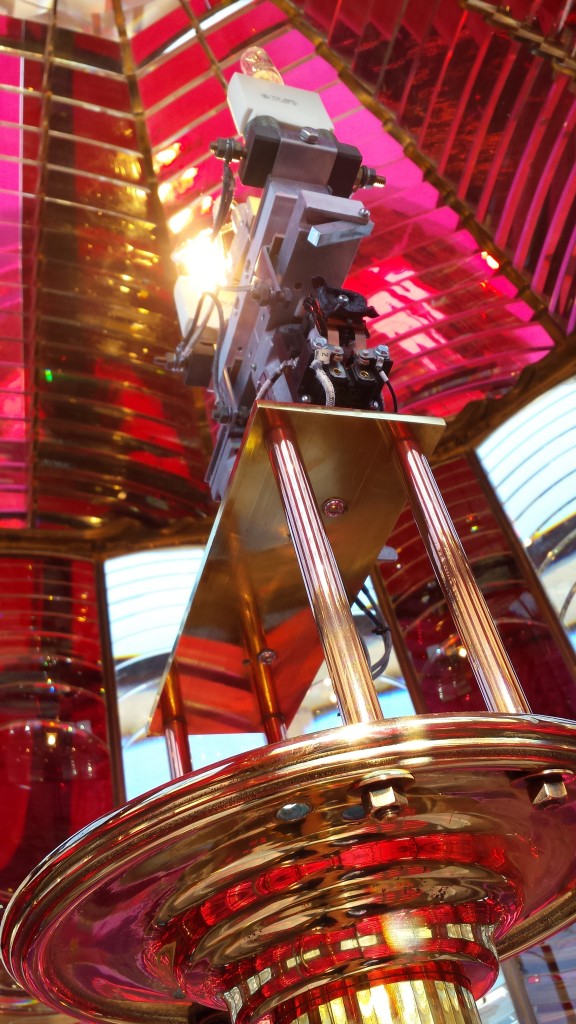 Here's a close-up of the lighthouse itself: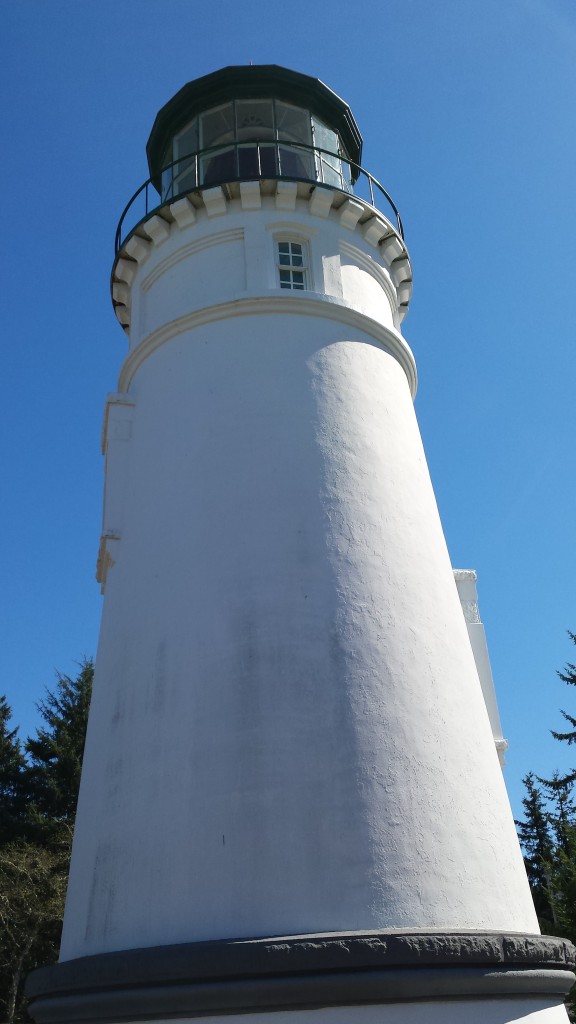 And one last one, of a lonely sailboat out on one of the many lakes around the Florence, Oregon area.  It was a quiet spot to stretch my legs and have a snack.