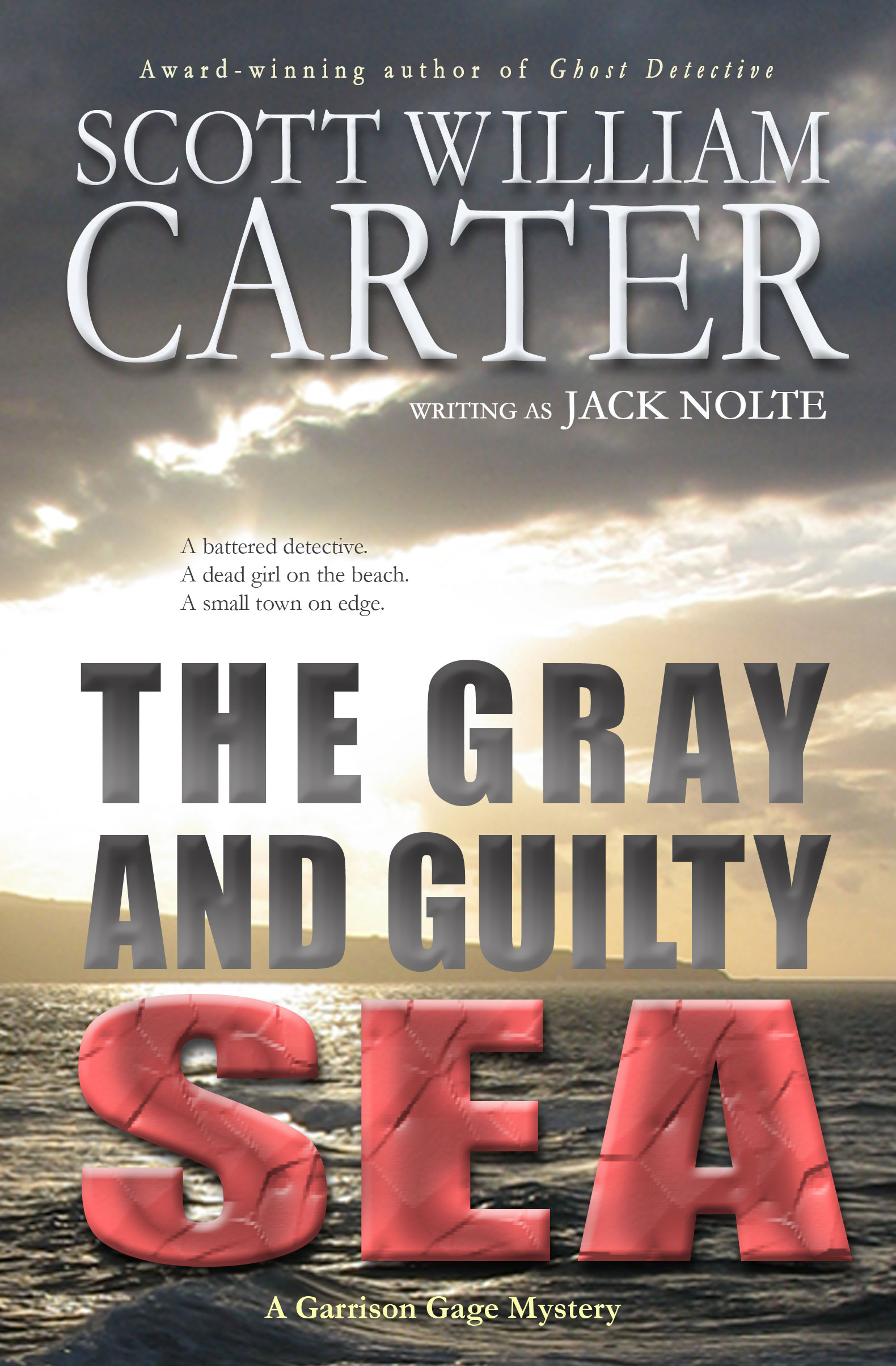 A dead girl on the beach. A private investigator haunted by his wife's death. Get THE GRAY AND GUILTY SEA for FREE for a limited time.
Set on the moody Oregon coast, The Gray and Guilty Sea is FREE as an ebook for a limited time from all of your favorite retailers.  Readers have called the book, the first in the Garrison Gage mystery series, "irresistible," "unputdownable," and a "fascinating character study."
Want to find out why?  Now's your chance.
Download the ebook for FREE:
Amazon | B&N | Kobo | iTunes
"Carter's writing is on target." – Publishers Weekly
A curmudgeon. An iconoclast. A loner. That's how people describe Garrison Gage, and that's when they're being charitable.
After his wife's brutal murder in New York, and Gage himself is beaten nearly to death, the crippled private investigator retreats three thousand miles to the quaint coastal town of Barnacle Bluffs, Oregon. He spends the next five years in a convalescent stupor, content to bide his time filling out crossword puzzles and trying to forget that his wife's death is his fault. But all that changes when he discovers the body of a young woman washed up on the beach, and his conscience draws him back into his old occupation – forcing him to confront the demons of his own guilt before he can hope to solve the girl's murder.
Author's Note:  A newly revised and reformatted edition of The Gray and Guilty Sea was published in June 2014.
If you get hooked on the grumpy Garrison Gage like many other readers, there are two more books in the series: