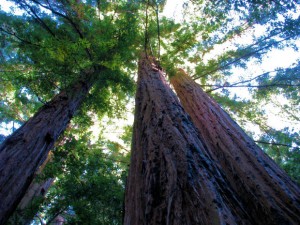 If you're a writer anywhere near Crescent City, California on September 16-17, consider attending the North Coast Redwoods Writer's Conference.  I'll be one of the guest speakers, and one of the things I'll be talking about are all the amazing changes taking place in the publishing industry — and how you can take advantage of them.  (I'm going to touch on many of the same topics that Dean Wesley Smith and I talked about in our How To Be Your Own Publisher workshop — which, incidentally, we're doing again in October.)
More information about the conference can be found here.
Me, I just wanted another excuse to visit the Redwoods, which is one of my favorite places on Earth.