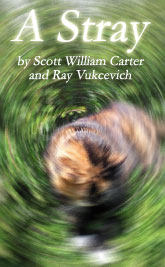 It's not often that a magazine that pays professional rates makes one of your stories available for free.  It's even less often that the story is a collaboration with a writer you've long admired, Ray Vukcevich.
But in this case it's true.  "A Stray," a tale of a man who's slowly going blind and his encounter with a very unusual stray cat, is now live and freely available at Fantasy Magazine.
Check it out.  I'm very happy with this one — I think it's a good blend of both Ray and my work, something that neither of us would have written quite this way on our own.  And later in the week, they're going to post an interview with Ray and I about the story and our collaboration, so be sure to return for that.