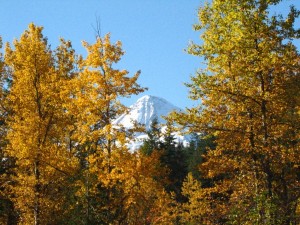 Fall may have officially began September 22, but it's only now that it really feels like autumn here in the Willamette Valley.  The air is crisp in the morning.  The leaves have begun to turn brown and litter the pavement.  Another summer has passed.
I like doing these quarterly updates to assess where my writing — and to a lesser degree, my life — currently stand.  I'm working on a new young adult novel, one that should appeal to readers of The Last Great Getaway of Water Balloon Boys, and I'm aiming to have it done by the end of month.  It's a good thing, because I've got a pretty good idea what book I'm writing next, and I'm feeling butterflies in the stomach about it.  There's two or three other books lined up after that, too.  Always more books to write.  I'm starting to feel a bit like manufacturing can't keep up with R&D.  In other words, too many ideas, too little time.  I guess that's a good thing.  Better than the alternative.
Beyond that, I've still got a mystery novel that needs a bit more work before it's ready to send out into the world, so I need to make time for that.  It's close, but I needed to let it sit for a month or two to really look at it objectively.   
I just mailed the signing sheets to PS Publishing for the limited edition mini collection I have coming out later this year, called A WEB OF BLACK WIDOWS AND OTHER STORIES OF LOVE AND LOSS.  Nothing like autographing your name 100 times to swell your a head a bit — and give you hand cramps.  I'll have more on that soon.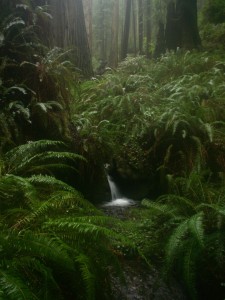 I also recently sent back the copyedited manuscript of my other collection, THE DINOSAUR DIARIES AND OTHER TALES ACROSS SPACE AND TIME.  With luck, that one will be out from Fantastic Books early next year. 
On the life front, the summer went by too quickly, as usual.  We're enjoying our remodeled home.  We spent a week in July camping in our tent trailer in the Redwoods, down in the Prairie Creek area, which included a quick overnite jaunt to the town of Eureka.  We made a quick weekend trip to Minneapolis, Minnesota for my cousin's wedding — with the added benefit of my ninety-two-year-old grandmother getting to meet her three-year-old grandson for the first time.  Otherwise, we spent most of those warm summer days in our own back yard — literally.
The kids are growing up fast.  My daughter started first grade.  First grade!  It seems only yesterday that I was strapping her into her car seat for the first time to bring her home from the hospital, this tiny, fragile thing nearly lost in the folds of her blanket.  Where has the time gone?