I have a new longish story (or novelette, if you want to get technical) out in the April 2008 issue of Realms of Fantasy: "The Dinosaur Diaries." Part ghost story, part romance, part coming-of-age tale — it's got a bit of everything, and I'm really glad to have it see print. It begins when the narrator, Jerry, finds fresh Tyrannosaurus Rex tracks on his Iowa farm, and only gets more interesting from there. If you don't have a subscription, you can usually find individual issues at your local Borders. Here's the cover: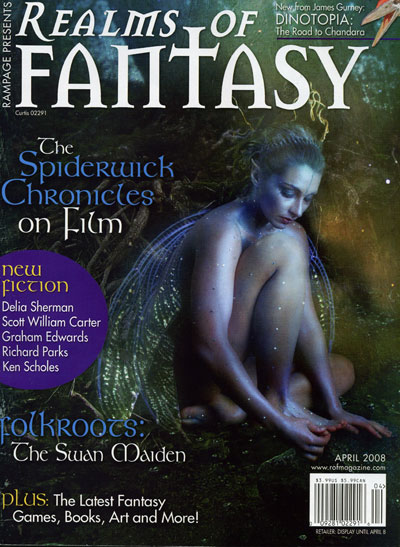 Here's the first page (and yes, they do break into more traditional paragraphing on the next page).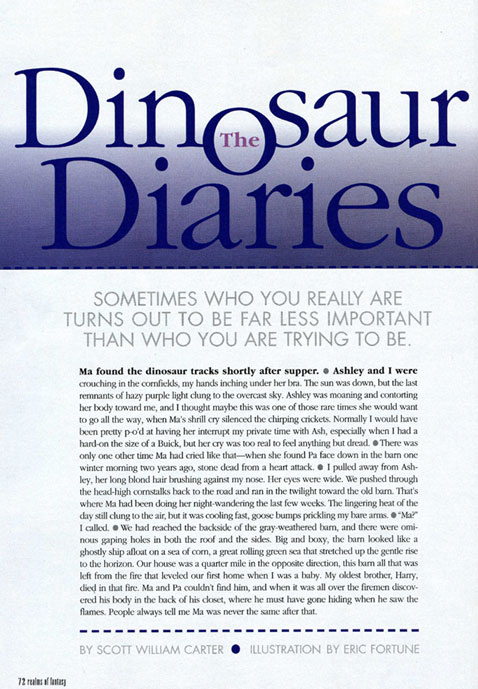 Click the image for a larger version.